NPS = Net Promoter Score
The Net Promoter Score is a mark that is given to the extent to which someone would recommend an organization, service or product to others. It is an indication of customer satisfaction and customer loyalty. Because the higher the number, the more satisfied the customer or user is.
To measure customer satisfaction in detail, a more extensive survey is needed, for example with a longer questionnaire. But not everyone has the time and/or motivation to complete a survey of a few minutes. As a result, there are fewer responses because people stop before the last question or don't even start.
With the NPS, we hope that more people will give feedback, and the score is a better reflection of our customers and users.
8.3
We have an average score of 8.3. We can work with that, but we especially benefit from the feedback. Thank you for submitting your rating and your opinion.
What we do with your feedback
We ask a follow-up question in which we ask for feedback. A score is nice, but our main interest is your opinion. What do you miss? What can we improve? What should we keep doing?
Your opinion matters!
It helps us improve quality and optimize our services. But your input can also form the basis for a new product, tool or tutorial.
We want to be your optimal Cloud and not some thundercloud that just rumbles.
So your opinion does not disappear on the big pile, we read them all and then filter out the points for improvement. We may contact you if we have any questions or need further explanation. We make concrete action points from the points for improvement that we include in our planning. And with that there is a good chance you will see your feedback reflected in our products, website or tutorials.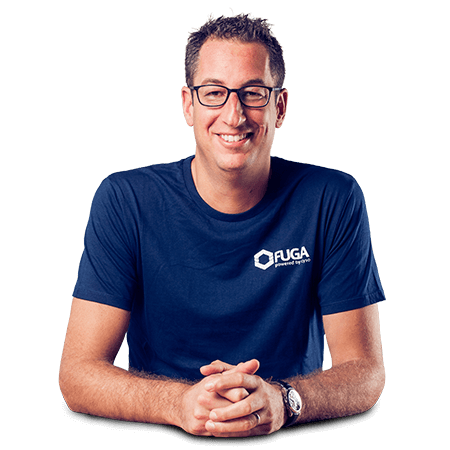 Got some questions?
I like to hear from you!

Proudly made in The Netherlands
Copyright © 0001 FUGA BV