Fuga Cloud Networking
Fuga Cloud offers advanced networking functionality for your cloud environment. Our network is completely redundant and has super-fast connections, both internally and to the internet. Security groups and internal networks ensure the right separation and help you ensure the optimal security of your cloud environment.
Fast and flexible
High-speed connections
Nobody likes to wait and nothing is worse than a slow connection. Customers drop out and users get frustrated.
Easy to manage
Create extra internal networks (vLANs and DMZ), routers, load balancers, and floating IPs without having to call in the help of a specialist or network engineer.
Security by default
All network ports are closed by default. With Security Groups, you can adjust which ports you want to open. Security is our top priority.
Perfect for:
Secure, scalable and reliable cloud environments

Unlimited internal data traffic

Environments where network stability is crucial
Starting at € 0.00 p/mo *
Create your account
*We do not charge anything for the internal data traffic, and between your internal network environments.
Networking & Security groups
Networking
Fuga Cloud Networking makes it easy to quickly create different virtual Local Area Networks (vLAN) or Demilitarized Zones (DMZ) to physically separate your environments.
When you launch an instance, you select in which network, or multiple networks, you want to place the instance. You easily create additional networks using our user-friendly dashboard or by our APIs.
Security Groups / Firewalling
By using security groups you can easily create powerful firewalls.
A security group consists of a set of IP filter rules with which you indicate which traffic has access to the instance(s) that are linked to the relevant security group. A security group can consist of 1 or more rules and an instance can have 1 or more security groups.
Get started immediately with the security of your cloud environment? In this tutorial, you will learn how to use security groups in practice.
Floating IPs
For instances that need to be accessible on the internet, you need an external IP address. By assigning a floating IP to the instance, it is provided with an external IPv4 address. Floating IPs can easily be disconnected from an instance and assigned to another instance.
Load Balancing
Fuga Cloud load balancing enables you to easily deploy redundant environments.
You link a floating IP to the load balancer instead of the instance. Inbound traffic is then sent to the load balancer who distributes the traffic between the linked instances. You can determine and set the load balancer for incoming traffic over instances yourself.
Internet Protocol v6
Fuga Cloud (Release 2) now enables you to use IPv6 next to IPv4. When creating an instance, you can choose between an IPv4 or an IPv6 IP address.
Easy to contact
ISO Compliant
99.99% uptime SLA
No vendor lockin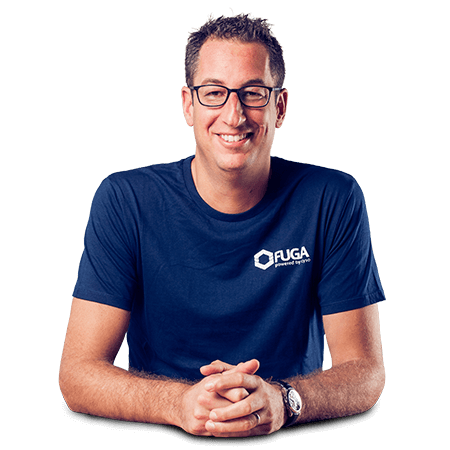 Got some questions?
I like to hear from you!

Proudly made in The Netherlands
Copyright © 2021 FUGA BV