Fuga OpenStack for software development
Why use a public cloud as a software developer?
Software developers build applications, websites, web shops and platforms for their clients. For these applications and web shops, a hosting solution is needed as well. Software developers often use a (managed) hosting provider to host these applications, their clients becoming direct customers of the hosting provider. To the client, however, it's not always clear for which issues they need to contact the developer and which the hosting provider. Often, these clients would prefer a one-stop-shop for both application development and hosting of the platform. Having a single point of contact is much easier for customers. They don't have to worry about contacting the right party in case of trouble with their application. Whether it's a software or hosting problem, they can contact the same organization in order to solve it.
If a software developer has the technical expertise to manage their own hosting platform, they may decide to create and offer their own hosting solutions for their clients. This has four additional advantages:
It is easier and clearer for both the developer and his clients, because they are fully in control over the whole project; from the development phase to the production phase.
It speeds up processes for both you and your clients, because you don't have to contact the hosting provider for small changes, you can just do them yourself.
It is very flexible to take care of your own hosting, because it's scalable. You can adjust your hosting easily to your business results.
You can get a business advantage out of it, because you will also earn money by hosting the developed application. Besides project-based income, you'll also have a steady, monthly income.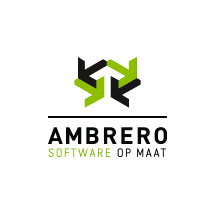 "The thought behind the Fuga Cloud platform is very similar to what Amazon offers, but at much lower costs."
Bart Matthaei, Owner of Ambrero
What can you expect from using Fuga as a public cloud?
With Fuga Cloud as your public cloud, it is easy to build your own platforms to service all your customers. Every customer can have its own network, ensuring a separate environment and sufficient privacy. Fuga Cloud is extremely scalable which is a big advantage when you are building an application of which you are not sure how intensively it will be used.
Fuga Cloud works really fast and easy. You can build a new network, put some servers in it and create your client environment within minutes.
There are no startup costs. You don't have to invest in hardware before using it.
There are no contracts or notice periods, so you only pay for what you actually use.
Fuga Cloud is a completely Dutch solution. For some organizations, it is crucial that their data is stored in Europe, because of privacy laws and other regulations.
Fuga Cloud is built on OpenStack, which is open source technology. Therefore, you prevent vendor lock-in and can easily switch between different providers, should you want to.
Easy to combine with Docker containers
The Fuga Cloud OpenStack platform is particularly interesting to software development, because it's highly suitable for continuous integration using container technology, such as Docker. With Fuga Cloud, you can get a new application environment up and running in minutes. With different people working on a project, they can easily work on their own environment and merge it when they're done. Once updates and features have been tested, new versions of the software can be integrated automatically. New Docker images can be automatically placed into production as often as desired: immediately, daily or at the end of a development cycle. The flexibility and ease of the Fuga Cloud platform really pay off when used this way.